French toast Updated in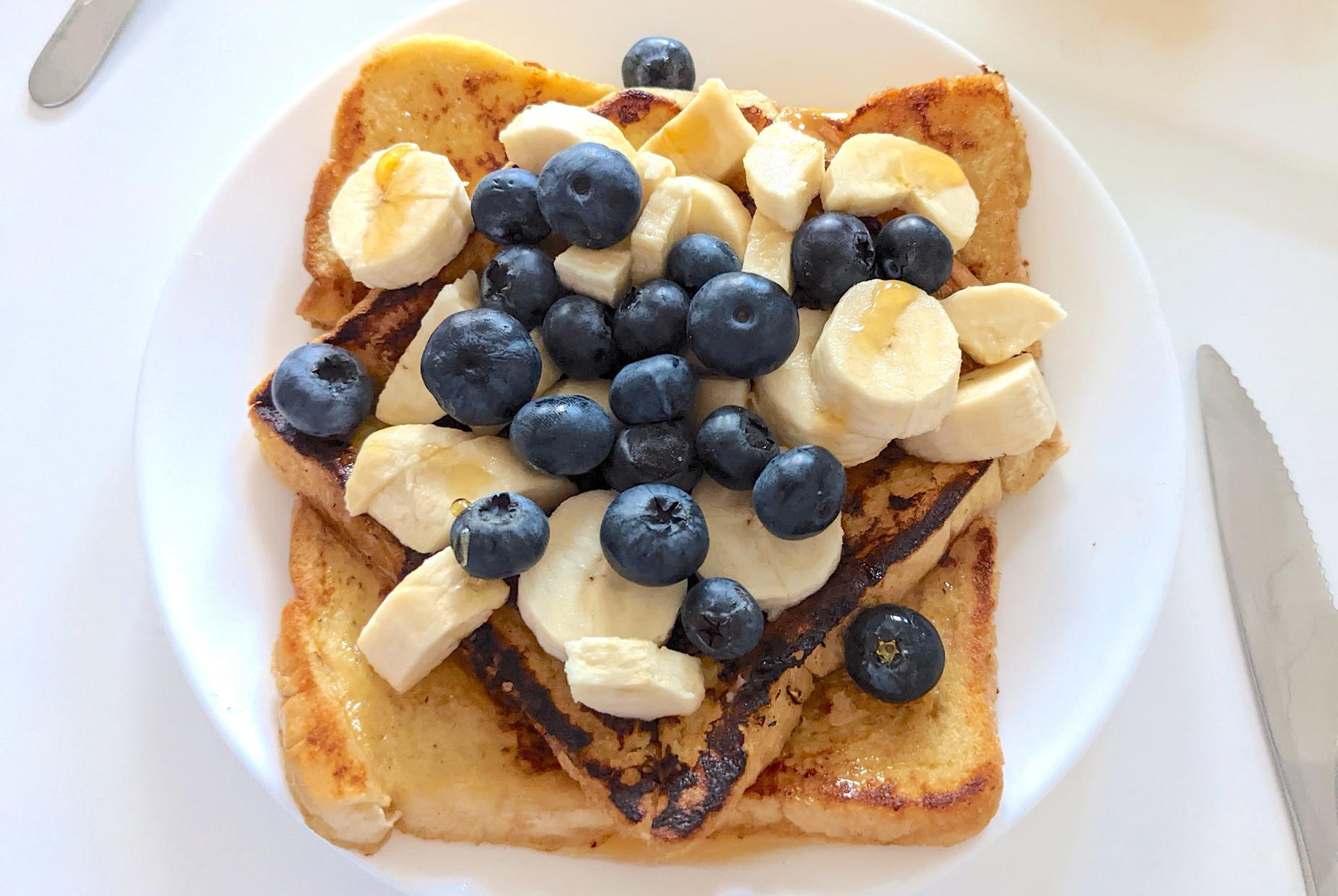 Ingredients
2 eggs
0.5 tsp cinnamon
1 tbsp brown sugar
175 ml milk
6 slices white bread
Preparation
Preheat a pan to medium heat
Beat eggs with brown sugar and cinnamon until there are no bits of egg white.
Beat in milk.
Dip slices of bread in the mixture for a few second each.
Throw a tablespoon of butter in the pan and give it a few seconds to brown. The butter makes all the difference.
Cook slices of French toast until browned on both sides. Add butter between each batch.
Serve with maple syrup, berries and bananas.