Spicy thai noodles Updated in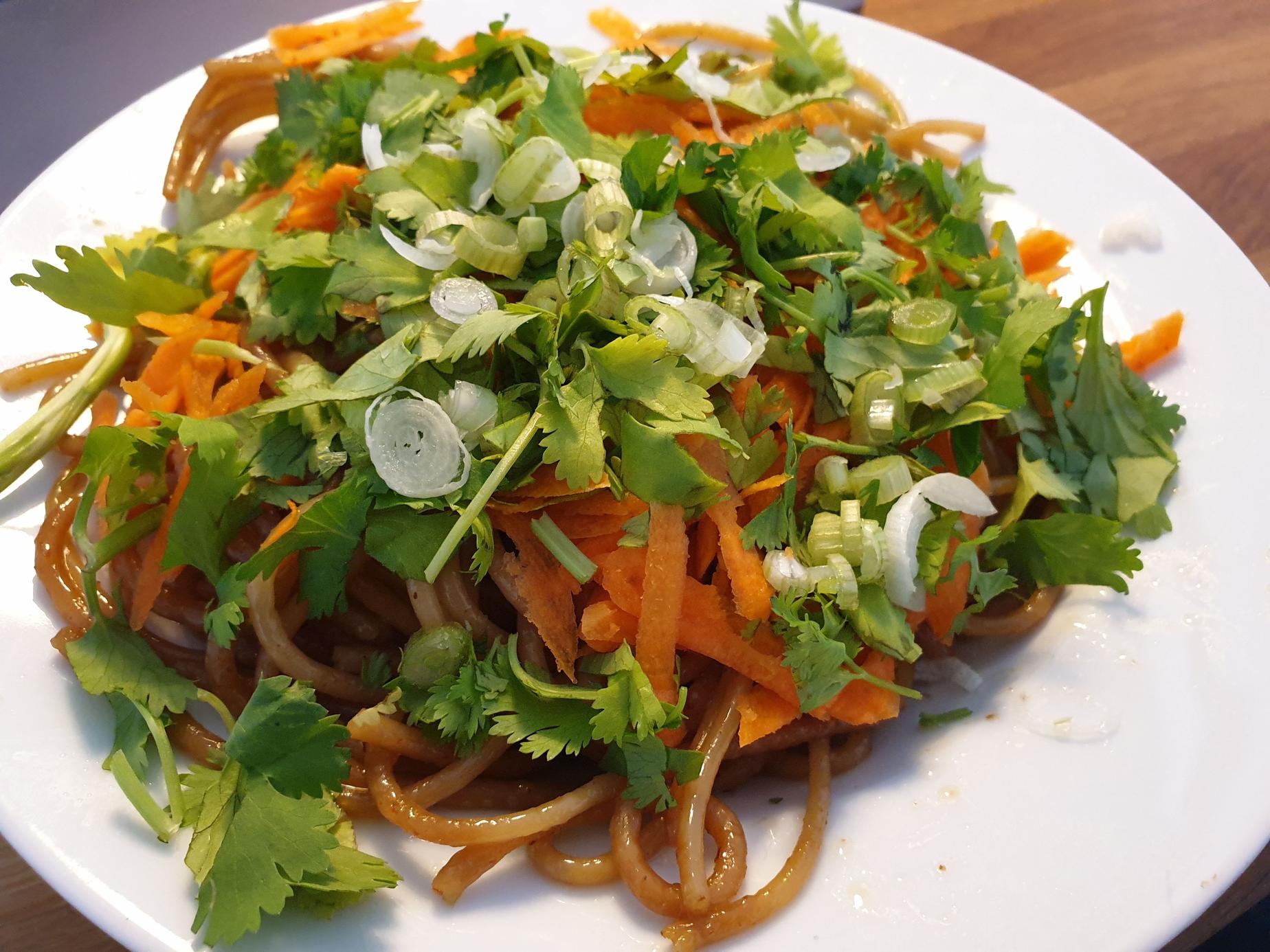 Ingredients
250 g linguine
1 large carrot, grated
2 spring onions, chopped
1 bunch cilantro, or around 15 g, roughly chopped
80 g salted peanuts, crushed
6 tbsp sesame oil
3 tbsp honey
4 tbsp soy sauce
0.5 tbsp red pepper flakes
Preparation
Boil the pasta with a tablespoon of salt.
While the pasta cooks, grate the carrot, chop one or two green onions, and enough cilantro to top the dish. Crush some peanuts to sprinkle on top.
Put 6 tbsp osesame oil, and 1/2 tbsp red oeooer flakes in a sauce pan on low heat for around 5 minutes.
Add 3 tbsp honey and 4 tbsp soy sauce to the pan, and turn the heat way down.
When the pasta is ready, mix it with the sauce. Top with carrots, cilantro, green onions and crushed peanuts.
I have made that recipe countless times, and learned a few lessons:
Too many green onions will ruin this dish, but you can use a lot of cilantro.
Crushing the peanuts is worth the extra effort. It helps them mix with the pasta instead of slipping off your fork.
If your guests like spicy food, don't be afraid to use more red pepper flakes. 1/2 tbsp is the sweet spot for delicate European palates, but you can double that amount.